You are NEVER alone in Journey!!

We will help to build a world of
Love and Respect.
We are a a NON-PROFIT ORGANIZATION, started with the belief that one by one, we all can make a difference in the world. We offer a Student Exchange Program with something very special !
Our Program enables qualified High School and university exchange students,, between the ages of 12-22, the unique opportunity to live with an American Host Family while attending a local high school for a full or half school year.
Students come from around the world, including Australia, Europe, South America, Scandinavia, and Asia. Students are selected based on their Academic and English proficiencies and are screened in their home country prior to being selected, to insure that they possess the necessary skill levels for a successful exchange.
Our exchange programs are staffed by committed volunteers, provide the opportunity for almost 25,000 young people each year to spend an academic year abroad for little more than the cost of airfare. The information in this page provides a starting point for exploring the benefits of high quality, low cost student exchanges organized by EEE-YFU.
Educational Benefits
One of the primary reasons why students choose to participate in student exchange programs is for the learning opportunities they provide.

Aside from simply earning credits in basic subjects, these students also become acceptant of alternative ways to learn. These students learn to analyze the things around them in a constructive manner and learn how to solve problems on their own.
Long-Term Benefits
Although an exchange program is typically only a semester or a single academic year in length, students who participate in them learn skills that will stay with them impact them for the rest of their lives.

Once the student has finished their college education and is actively seeking employment, there is no doubt that employers will look favorably upon students who have travelled cross-country.
Personalized Learning
Because students must meet certain requirements before they are able to participate in exchange programs, their ability to choose locations and courses that suit their personal needs is a huge asset.

These students are able to learn about the things that interest them the most in new and exciting ways, all the while earning credits that can be transferred to their home school.
Check Availability
Before a student can apply for an exchange program, they must first ensure that the school they are attending participates in these programs.

Different schools participate in different programs, so students should be sure to ask their guidance counselors or admissions officers for more information to review with their parents or guardians. Some programs focus almost solely upon academics, but others are tailored to cultural diversity.
Preparation
The next step in becoming an exchange program participant is preparing for acceptance into the program.

The general requirements are very much the same for most programs; students are required to demonstrate outstanding grade point averages, a true desire to become more involved with and learn about different cultures, a basic understanding of the language spoken in the host country and a willingness to be flexible in unfamiliar situations.
Fill out the Application
The actual application associated with an exchange program will vary quite a bit, but all of them require specific information.

Students will need to provide their names, ages, addresses and the proper documentation to support them; foreign exchange candidates must also possess passports. Also, most exchange programs ask students to write an essay that describes why they are interested in becoming an exchange student.
Other Student Exchange Programs
Student exchange programs are great ways for college students to experience new parts of the country while expanding their college curriculum. There are several types of programs apart from ours in which students can participate domestically, broadening their horizons while negating the need to pay for expensive international trips.
National Student Exchange
The National Student Exchange is the most well-known not-for-profit group in the United States that provides student exchange programs. They have put together more than 200 schools and colleges in the US, Puerto Rico, Guam and the Virgin Islands in order to provide opportunities to students who cannot travel out of the country for financial or personal reasons.
New American Colleges and Universities
New American Colleges and Universities is another organization that provides fantastic programs for students across the country. Though their reach is not as broad as that of the National Student Exchange program with just 12 participating campuses, each campus is carefully selected to provide students with an experience that is unique.
Find out more about how we can help you to get you the approval.
Complete Process Explained
We try to provide the unique opportunity to live with an American Host Family while attending a local high school for a full school year. Students come from around the world and selected based on their Academic and English proficiencies and are screened in their home country prior to being selected, to insure that they possess the necessary skill levels.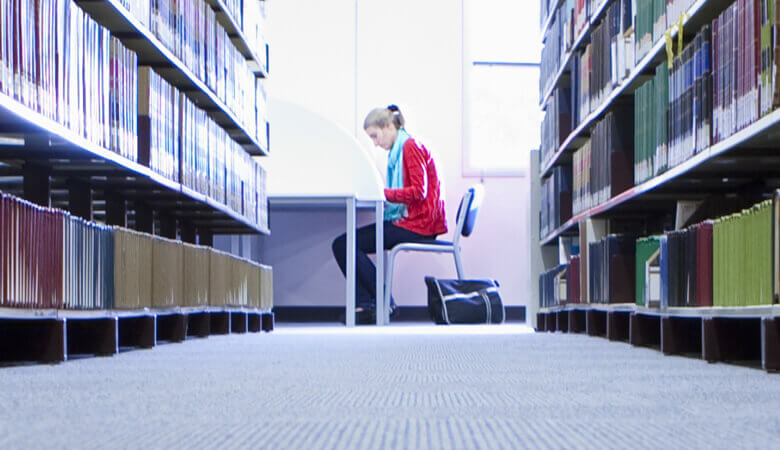 We Care
Each month you are required to send us an email to let us know how you are doing. This can also be done by filling online form by signing in below with the user name and password provided to you by your Area Rep. That's Right!!! It is one of the must follow activity. We appreciate your time and you will be awarded for this.
For Host Family
All it takes is a phone call to get started and a our representative will be put in touch with you to arrange a convenient time for a personal interview and fill out our application. If you are selected, you , along with the Representative will chose a student that shares your family's interests, hobbies and lifestyle.
You are NEVER alone!!
Our Area Representatives are men and women who, in their free time. select and screen host families and match students with suitable area families. We are there for both you and the students throughout the year. They will work closely with you, getting your student admitted to your local high school.
Host Family
Host families come from all walks of life. You can be married with or without children, a single parent family, a young couple with no children or an older couple who's children are grown.
Expectation
As our Host Family you are expected to provide room, board and a loving and supportive home for a teenager from another country. Students attend High School for one semester or an academic school year.
Selection Criteria
All students are carefully selected and screened. They must have a favorable recommendation from a teacher in their present school. Only those students who have achieved academic interest and achievement are accepted.
Private University Exchanges
While our programs are nationwide and serve students all over the country, many colleges and universities in the United States offer their own student exchange programs. As an example, many state colleges and universities offer students the opportunity to attend an Ivy League school for a semester in order to take specialized courses, gain lifelong experience and even earn credits that may not be available otherwise. Harvard, Yale and even MIT accept a certain number of domestic exchange students each semester in an attempt to help them broaden their horizons and experience the atmosphere.
Student exchange programs are excellent opportunities for college students to experience learning outside of their chosen school. These students must often meet rigorous academic and extracurricular standards in order to qualify, and information about these programs is available from our websites as well as from college admissions officers.
Need Additional information to join any program?
Sorry, no posts were found.